Mistress desire
Welcome to the realm of forbidden ecstasy! We are a company specialized in extreme objects for sadomasochism enthusiasts and in the creation of personalized works of art, designed to bring our clients' ideas to life, realizing unique and exclusive pieces that enhance the fantasies of the most masochistic and delight the sadistic palates. Our goal is to offer an extraordinary and personalized experience, transcending the boundaries of extreme pleasure for those who dare to explore.
Each creation is the result of meticulous attention to detail, ensuring excellence and safety in every aspect of the production process.
Products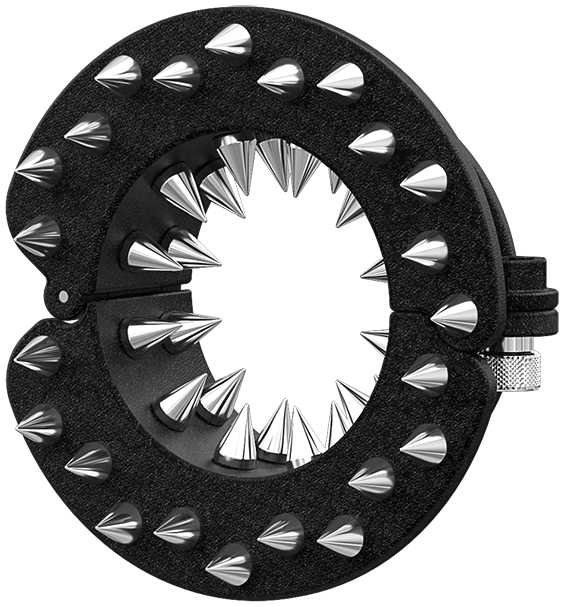 Our philosophy
Our philosophy is based on creating unique, customized objects designed for those seeking something more extreme than what is commonly found in the market. We offer redesigned existing objects made to be more cruel, as well as inventing completely new ones. As we create exclusive products, we offer a wide range of customizations, such as colors, logos, materials, and much more. We have often observed people, in an attempt to exceed the limits of commercial products, end up using various tools that are not only uncomfortable and aesthetically unappealing but also very dangerous.
Bringing your most extreme fantasies to life with style and safety: this is our mission.
Products
Highlights
Discover our most popular and trendy products.
Be inspired and add a touch of style and personality to your collection!
Discover all products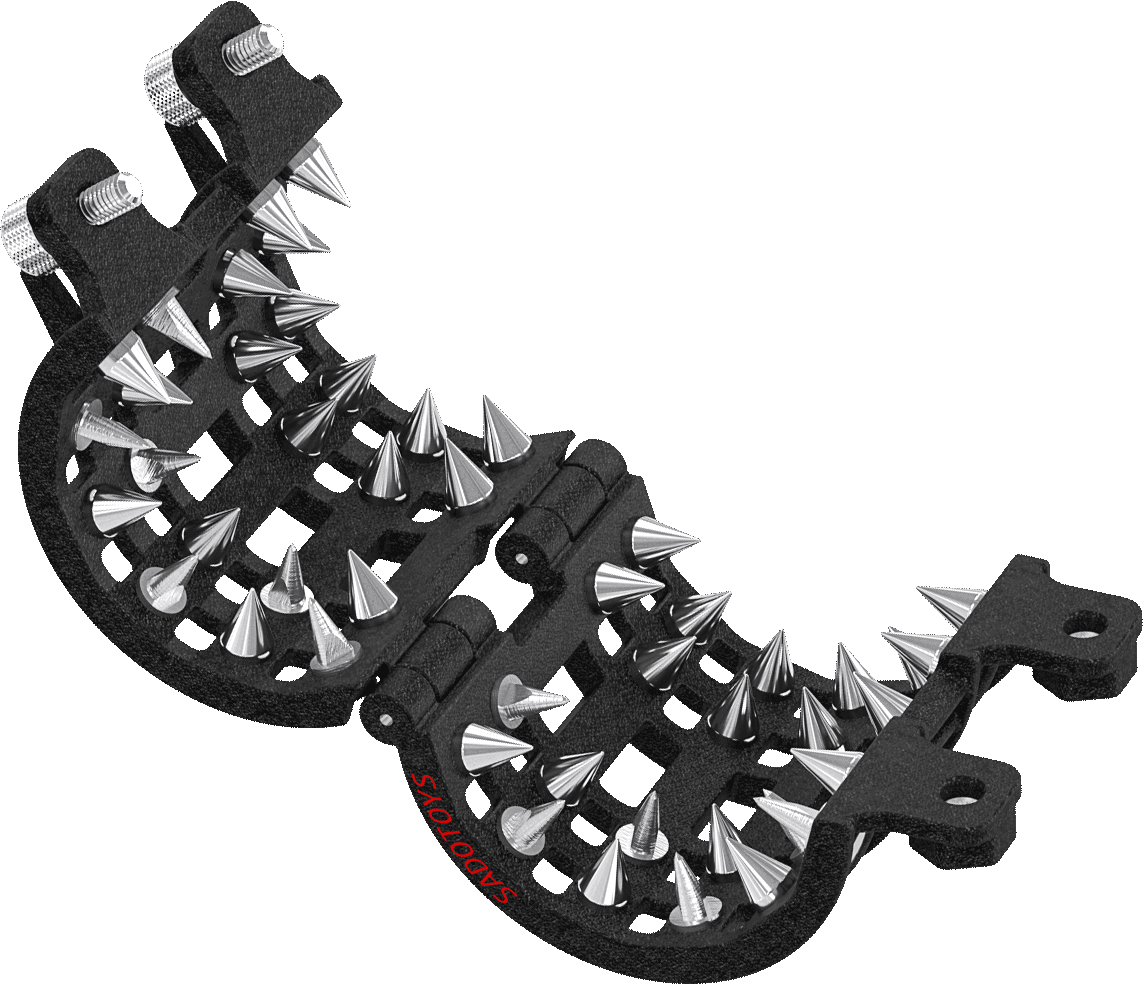 Bring Your Ideas to Life: Custom Creations and Exclusive Sets
Do you have a unique and original idea for an object that you would like to create? We're here to turn your dreams into reality! We specialize in designing and creating custom-made objects, carefully following your instructions and engineering the product to ensure maximum quality and functionality.

Not only will we give shape to your ideas, but we can also create sets of accompanying objects, customized with your colors and logo. These exclusive sets are ideal for adding a touch of elegance and originality to every session.

Rely on our experience and creativity to bring unique and distinctive projects to life. Contact us and together we will create your desired object, with the quality and attention to detail that sets us apart.
contact us
Exclusive objects, customizable in size, colors, materials, and intensity: only with us can you discover these extraordinary extreme items and bring your boldest fantasies to life.
If you have an idea and what you're looking for hasn't been created yet, we're here to help you make it a reality, combining our expertise with your needs. Don't hesitate to contact us and share your deepest desires with us.
Our mission is to work tirelessly to create, test, and propose innovative objects, from captivating simplicity to the most sophisticated masterpieces, to provide you with never-before-seen and engaging emotions.
Contact us
To get information about our products, purchase one or more items, discuss with us regarding the creation of the object you have in mind, or even share your opinions and suggestions to help us improve, we will be happy to receive your message.
We are committed to providing you with the answers you are looking for as soon as possible.
* Foreign currency prices are calculated based on today's exchange rate and may slightly vary.
Message sent. Thank you for contacting us, we will respond to your request as soon as possible.
Message not sent! Something went wrong, please try again later.
OK
We use cookies to improve the user experience. By clicking "Accept" or browsing the site, you consent to their use according to our Cookie Policy.
Accept